So you have set up your side-hustle or are currently running your business full-time without the benefit or assistance of any other employees (Also known as solopreneurship or sole proprietorship).
And boy can it get overwhelming! So much so that on some particularly dark days, you forget the real reason you ventured into your business – to be your own boss, to get much needed second income, to pursue a passion project or even to lay the groundwork for a retirement plan.
The key issue that most solopreneurs face is simple: they simply do not have enough time to get everything done. They rush to get their expenses paid on time, scramble to prepare quotes for prospective clients, dash to respond to urgent customer enquiries, then realise that their inbox needs attention and they have (yet again!) forgotten to update their Facebook page.
The key factor here is time. Time as a solopreneur is your most important asset and you need to start treating it as such. Luckily for the millions of business owners such as yourself, there are a plethora of mostly free (as well as reasonably priced) apps that can help you optimise and grow your business.
Here I'll run through the 5 key areas that I help my clients automate with my free recommendations which you can try out.
Don't know about you but the less time I can take out of the invoicing process the better!
You want your invoices to exude professionalism and consistency but not at the expense of you burning time you don't have,  to manually create an invoice each and every time you need to. 
But also to ensure that you don't lose out on money you should be picking up because , you forgot to chase an overdue invoice.
Invoicely is a free, powerful invoicing platform, which tens of thousands of small businesses use to take care of their invoicing requirements simply, securely and without costing anything. You can also track time, expenses, mileage and other billed tasks with Invoicely – it allows you to attach files for example freelance project files, directly to invoice tasks, making it easier to see what's been done and what's left to do.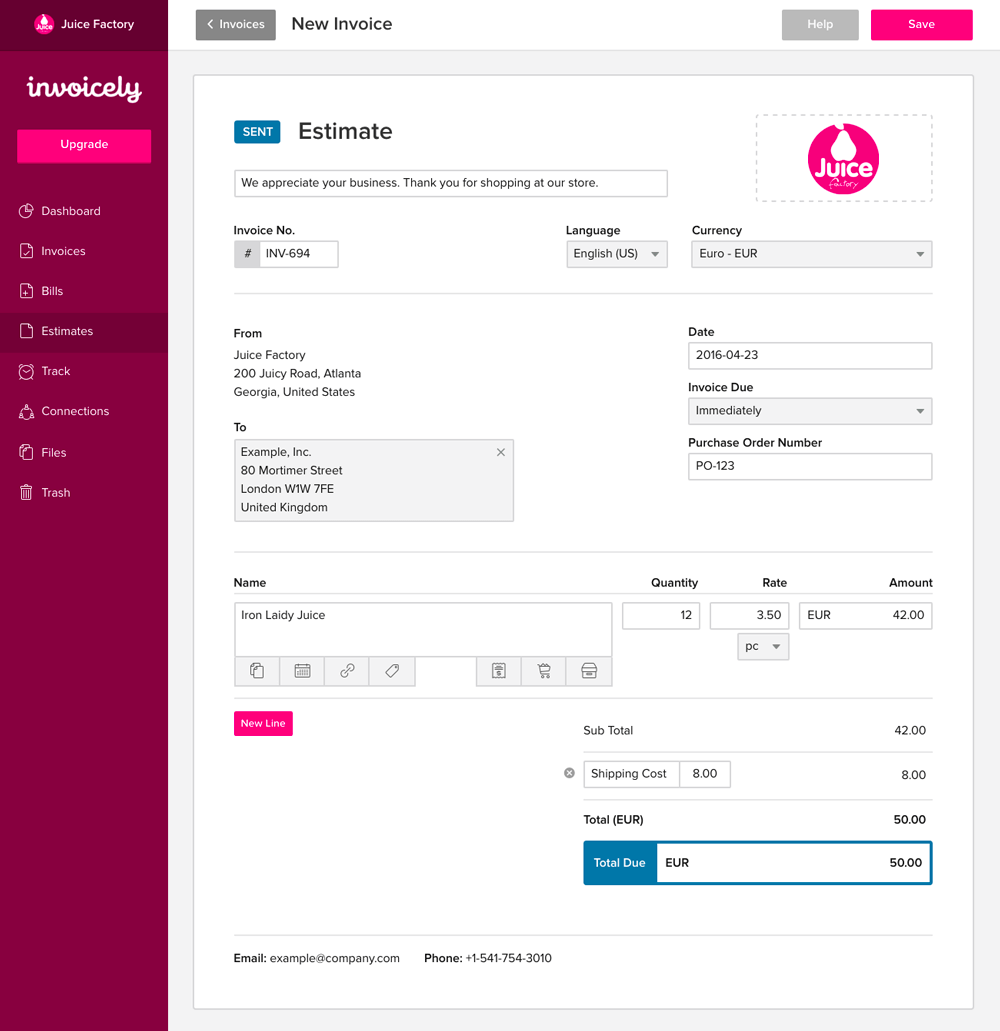 2. Automate Consulting/ Coaching Diary
A lot of my clients provide some form of business consulting or coaching service and I recommend Satori to help them start, grow and streamline their coaching business. Say goodbye to double bookings as this wonder app integrates with Google & Outlook calendars, or email ping-pong with your clients when you are simply looking to book a mutually convenient appointment. It even sorts out the legal bits by giving you the option to email personalised agreement proposals in just a few clicks.
And to tie it all together, you are able to track appointment schedules, billing history, deliver questionnaires and capture session notes.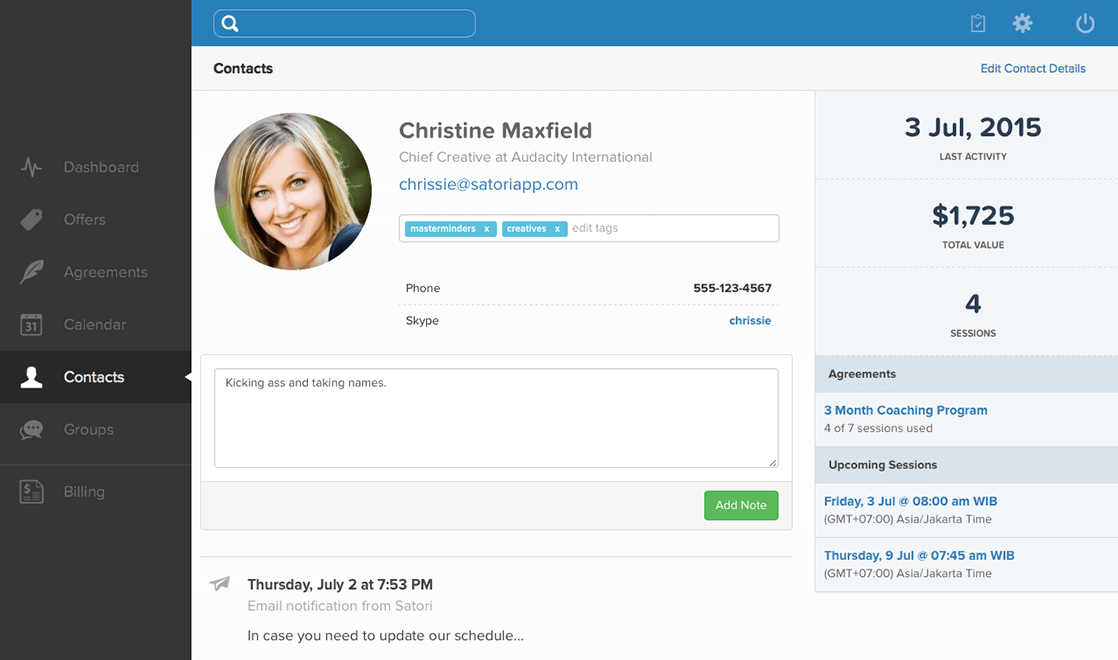 3.Host Remote Meetings Efficiently
Create a free account with Zoom and start hosting free meetings with clients remotely with this free conferencing solution tool. By hosting meetings online, hordes of time, money and effort is saved through avoiding having to arrange face-to-face meetings, and more importantly, not limit your customer base to your physical location. 
Your business can only truly grow if you are location independent and are being able to schedule remote meetings for free is a great step towards that.
4.Automate Social Media Postings
Everyone will tell you that you need to get your social media game up if you are to be successful in today's digital world. But I definitely do not have time to be online posting all the time and I'm sure you don't either. It can be tedious and time-consuming with the average small business owner spending upwards of 20 hrs a week on this one task!
So how do you get around this one without having to hire someone to do it for you?
Buffer is your answer – through this platform you can schedule posts automatically to go out on all the major social networks, and get access to in-depth analytics on how your posts are performing.  This tool has personally saved me tons of time and it's so easy to use! I cannot tell you how many times I have had both clients and friends as me who manages my social media postings, because they were impressed by how consistently I was posting.
5. Beat Email Inbox Anxiety
I won't bang on about getting your inbox to zero because that's just not realistic – aim for unread zero, rather than inbox zero.
You no longer need to avoid checking your emails because the number of unread emails fill you with dread.
Start small, and set up simple rules and filters for common email topics will sort your inbox for you and help you prioritize.
I have rules and filters for newsletters, 'brain food' material that skip my inbox entirely and go to a separate folder so they don't distract me from new and important emails from clients, bills and so on.
My labels are also very action based -To Do, To Reply and To Reference. Simples.
Finally try out this virtual assistant email bot called Sanebox  (A.I. for email as it is known) which automatically moves unimportant emails into a separate folder for you to deal with later, let's you snooze said emails for later, even set up reminders for you to follow-up, banishes annoying senders and the list goes on.
Not sure which app is best for your business?
Latest posts by Eve Kinyua (see all)